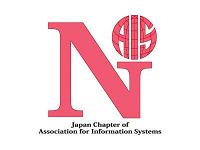 Dear AIS members in Japan:
I am Yoichi Terashita of The Kyoto College of Graduate Studies for Informatics (KCGI).
I am very pleased to announce you that the establishment of Japan Chapter of AIS was approved and the office is placed at KCGI and I will serve as the first President of the Chapter.
The opening ceremony of the Chapter will be held as follows.
I appreciate your reply to
nais-office@kcg.ac.jp
by August 6 (Fri) regarding whether you will attend it or not.
Japan Chapter of AIS (NAIS) Opening Ceremony
Date: August 10th (Tue), 2004
Time: 16:30-18:30
Place: KCGI (Hyakumanben Campus)
Program:
Greeting from the Chair of the Chapter
Invited Talk "Expectations for the Studies of Information Systems"
Prof. Norihisa Komoda (Graduate School of Information Science and Technology, Osaka University)
Reception (Free of Charge)
Please see https://nais.or.jp/ for the access information to KCGI and the details of the program.
For further information, please contact us at nais-office@kcg.ac.jp.
Sincerely,
Yoichi Terashita
Chair of the NAIS
Graduate Program Chair,
Professor,
The Kyoto College of Graduate Studies for Informatics
7 Monzen-cho Tanaka Sakyo-ku, Kyoto 606-8225
Tel: (075) 711-0161
Fax: (075) 722-2283
URL: https://www.kcg.edu